"construction site : los angeles"
30X22 inches
watercolor on saunders paper
thomas w. schaller
06 may 2011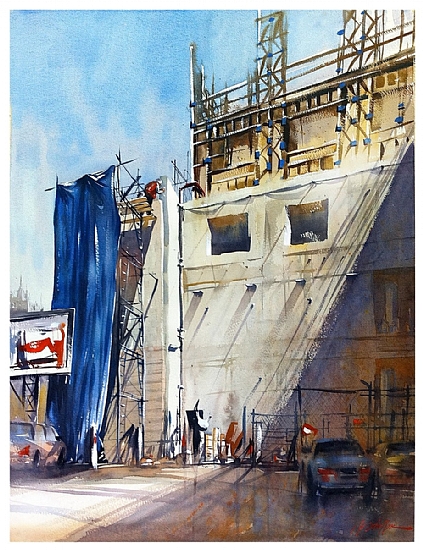 i was in downtown los angeles looking for an inspiring subject to paint -
wouldn't have guessed that it would be right there in the parking lot next to me.
the light here has been so brilliant lately - making for those deep, luminous shadows.

the objects might not be anything special, but the play of dark/light - sun / shade seemed
really outstanding to me.
this is right off alvarado, next to macarthur park.
Comment on or Share this Article →